How to Install a Superior Slide Lock model SLK-8A
Superior Slide Lock model SLK-8A is rated to carry a weight of up to 8 pounds. Flat surface contact provides greater positive locking/unlocking action and more dependable operation over ball contact types. Ultra-compact design allows use in very limited installation space.

SLK-8A Machining Data and Installation
Latch Assembly Machining Information
Holder Assembly Machining Information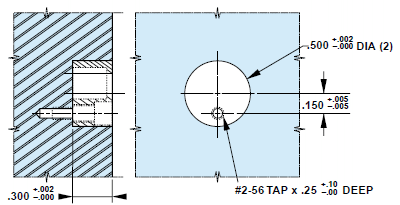 Mold Open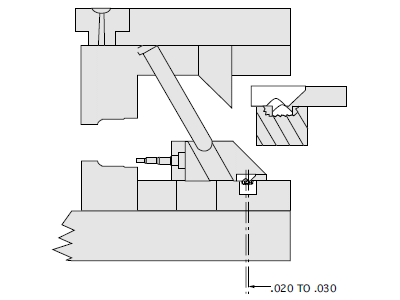 Set angle pin to release .020 to .030" from full stroke. Slide lock will snap to full stroke to assure re-entry clearance.
Mold Closed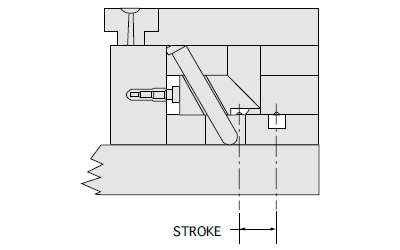 Place slide lock from centerline to centerline of stroke.
Slide Lock Assembly Reference