How to Install a Superior Slide Lock model SLK-50A
The SLK-50A holds up to 50 lbs. per Slide-Lock without hydraulics or other complicated devices. Multiple Slide-Locks can be utilized to achieve greater weight retention. Simple, rugged design is virtually maintenance free. Superior Slide-Locks are recessed into slide for neat installation and can be retrofitted into your existing slides. Assembly made from quality materials and hardened for continuous production durability.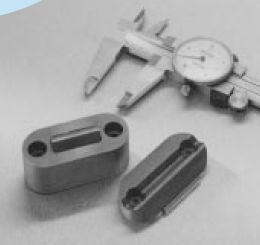 SLK-50A Machining Data and Installation
Latch Assembly Machining Information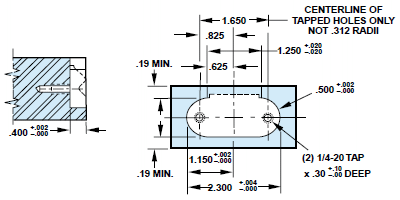 Holder Assembly Machining Information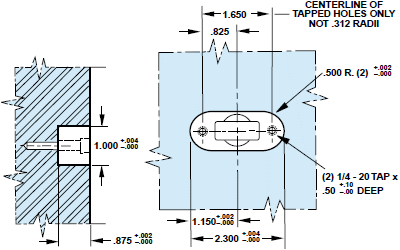 Mold Open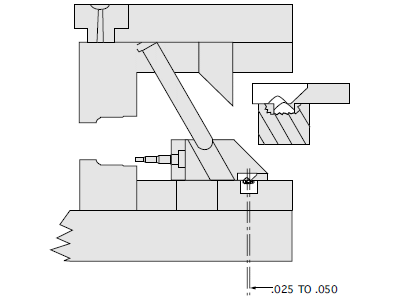 Set angle pin to release .020 to .050" from full stroke. Slide lock will snap to full stroke to assure re-entry clearance.
Mold Closed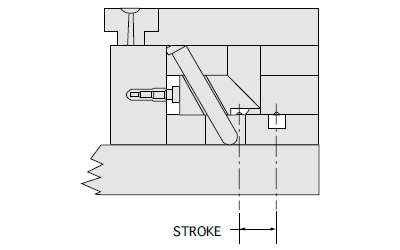 Place slide lock from centerline to centerline of stroke.
Slide Lock Assembly Reference