How to Install a Superior Slide Lock model SLK-25A
Slide-Lock model SLK-25A is rated to carry a weight of up to 25 pounds. Easily machines into mold base slides and provides a neatly concealed slide-locking mechanism.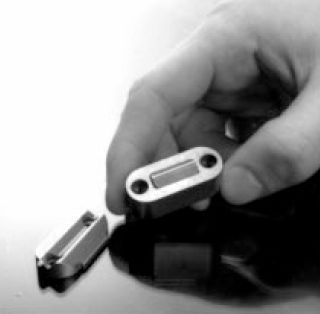 SLK-25A Machining Data and Installation
Latch Assembly Machining Information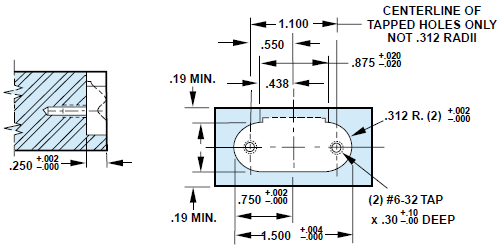 The latch is usually mounted into the slide because of normal space limitations and requirements. This is not a rule though, and the designer may locate the various components to best suit the application.
Holder Assembly Machining Information
Mold Open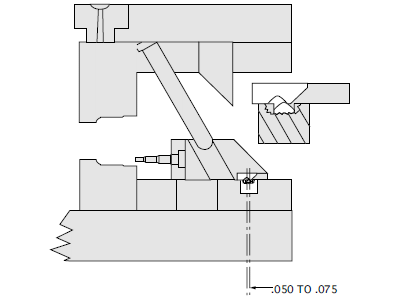 Set angle pin to release .050 to .075" from full stroke. Slide lock will snap to full stroke to assure re-entry clearance.
Mold Closed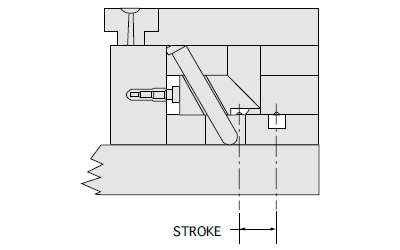 Place slide lock from centerline to centerline of stroke.
Slide Lock Assembly Reference